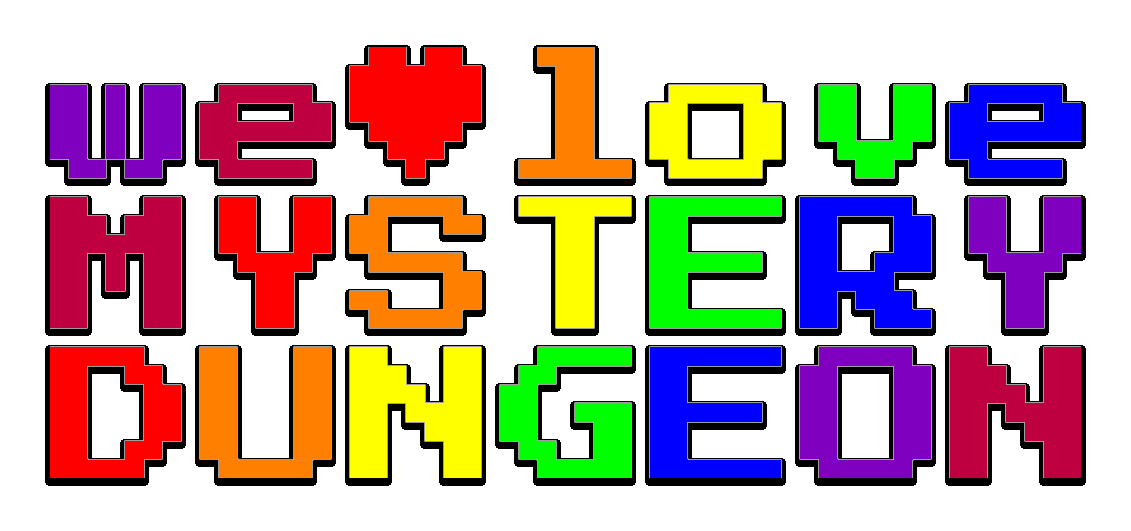 We Love Mystery Dungeon
The roguelikes--currently hot stuff on Steam and other places. From their humble origins in Unix computer labs, they're enjoying a moment in the sun, especially in the sprawling genre of "roguelites," games that take inspiration from them.
Sticking closer to the source, in fact rather close to the classic games Rogue and Hack, is Chunsoft's long-lived series Fushigi no Dungeon, aka Mystery Dungeon. Depending on how you count them, there may be up to 30 games in this sprawling series, with tons of weird characters, crossovers, monsters, items and play mechanics between them!
In We Love Mystery Dungeon, we attempt to count them all, and say at least a little about all of them. The Pokemon Mystery Dungeon series in here, but will be covered in more detail later. What is here is: the Torneko games, the Chocobo's Dungeon games, the exceedingly odd Nightmare of Druaga, Etrian Mystery Dungeon, and Mystery Chronicle: One Way Heroics, which doesn't really fall that far from the game it's based off of.
There are also several sections of the "home franchise" of Mystery Dungeon, Shiren the Wanderer! The games that feel the most roguelike, these are wonderful and challenging games that will happily kill you, and then kill you again, and are all the more fun for the clever and ridiculous ways in which it happens. Special attention is given to the most recent game, The Tower of Fortune and the Dice of Fate, aka Shiren 5, newly ported to the Nintendo Switch and full of interesting bonus dungeons to explore! There's also reviews of all the Shiren games made to date! (With the exception of Rainbow Labyrinth, but come on, that is incredibly obscure!)

And at the end, compiled with great effort is a lengthy "item cheatsheet" appendix to help you play the several Japanese Shiren games that have never been translated into English. And if that is too much of a hassle (it does require effort), there's also information on fan translation patches and how to set up Retroarch to automatically translate game text through machine translation!
You're standing at the gates of a scenic village. They say there's a ridiculously dangerous dungeon you can reach from here. Go grab your straw rain hat, find your talking weasel friend, put a large riceball in your pack, and take a step inside, for this is the most happening spot in pseudo-medieval Japan!

Purchase
In order to download this book you must purchase it at or above the minimum price of $8 USD. You will get access to the following files:
We Love Mystery Dungeon.epub
12 MB
We Love Mystery Dungeon.mobi
5 MB